Let's go! We jump in our walking shoes, take a bottle of water and set off together to discover the natural site of Quinconces, to explore these rich and unspoiled landscapes.
But where is the Quinconces?
The Quinconces,  a Protected natural area, form a natural border between Andernos-les-Bains and Arès. To access it, nothing could be simpler! Take the last dock of the oyster port, that of the restaurants, and you will arrive at the entrance to the site. If you came on foot, you can now begin your exploration; if you have come by car, you can park along the David Allègre pond.
The peculiarity of the Quinconces site is that in 5 kilometers of walks, you will encounter multiple landscapes: beach, salt meadows, maritime pine woods …
In short, everything to make you dream, right?
As we wrote a little earlier, the Quinconces offer the possibility of a walk of several kilometers … it remains to be seen in which direction you will wish to walk. And yes, choosing is giving up, we know that, so to prepare you as much as possible, we will give you our little advice on how to enjoy the site.
There is no point in running, you have to start on time
You probably already know, the time of your walk is important if you are keen on photos (if you share them on social networks, do not forget the #andernostourism so that you can admire your photos, and share some of them ) …
If you opt for a morning loop, we advise you to start with the beach, preferably at dawn, to capture the magnificent colors of the sunrise on the sand and on the Arcachon basin.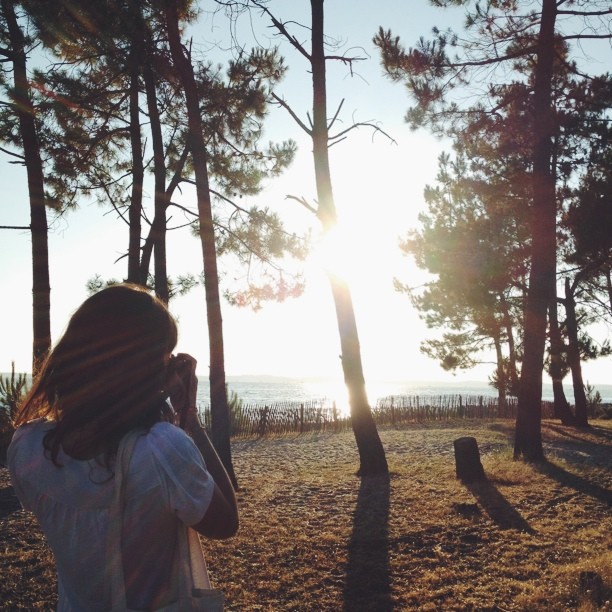 You will then have the opportunity to continue your walk along the salt meadows before reaching the forest. At this time, you may be lucky enough to see the rays of the sun shining through the pine fleece.
If you opt for a stroll in the last light of day, you can start with the forest, to capture the tranquility that sets in as the wildlife prepares to reclaim the site. You will then discover the salt meadows, under pastel colors, in accordance with the light of the sky. The apotheosis? A sunset over the Arcachon basin … This sun which still heats the sand for a few moments, before disappearing over the horizon of the Ferret peninsula, it is magical.
It is true, we sell you a bit of the dream with our stories of sunrise and sunset… But, even in the middle of the day, this site is magnificent… We let you discover this in pictures, with pictures taken in the middle of the day.