Holidays are more fun on a bicycle! Adopt the two-wheel to get around thanks to the various secure bike paths!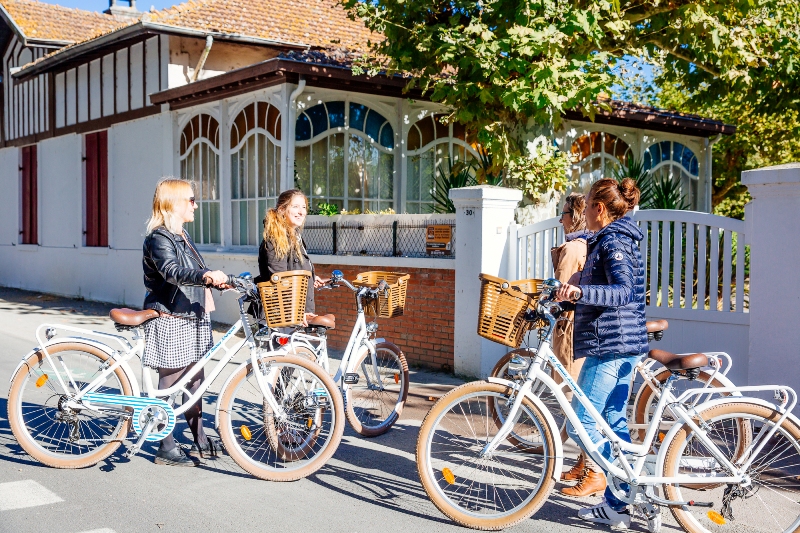 Discover the most beautiful places in Andernos: the oyster port, Avenue du Général de Gaulle, Boulevard Albert Decrais, Avenue du Betey, and Place de l'Étoile. By taking the shared bicycle/pedestrian paths you can go to the natural site of les Quinconces site up to Le Mauret.
De plus, de par sa localisation, Andernos est un point de chute idéal pour les cyclotouristes qui empruntent la Vélodyssée, le Tour de Gironde à vélo ou la continuité de la piste cyclable Bazas-Mios.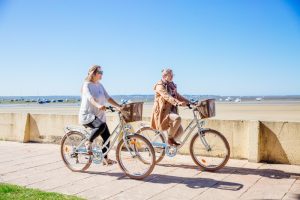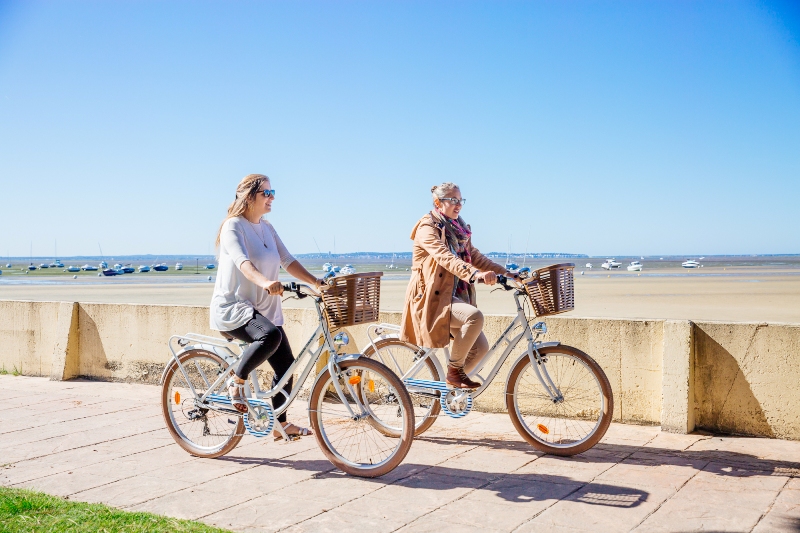 Take your bike !
Move outdoors! It is one of the most charming ways to discover the Bassin d'Arcachon on the cycle paths that cross the territory. With 220 km of bike paths, it will be nothing but happiness!
Move by bike with our partners !
A new way of travelling, friendly and ecological, but also to discover or rediscover the city in complete peace of mind!
To consider for a simple trip or a commented visit of the city the Tuk-tuk ride with David de Vélo Taxi du Bassin!
Vélo Taxi Bassin – David DESTRUHAUT – 06 51 80 55 34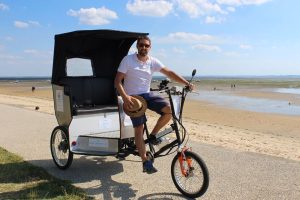 Come and discover the Bicycle Basin and the city of Andernos with a tasting in an oyster hut
Discover Andernos, its historical and natural sites, its Arcachon houses and its oyster farming port with Laure in a few pedals on these comfortable bicycles in the colours of the basin!
Plus d'infos sur www.lesbaladestchanquees.com et au +33 (0)6 62 21 40 65