Andernos les Bains is still very attached to its ancient customs, traditions and legends!
Our traditional Gascon dances 
Musicians and dancers wear the traditional costume: pea jacket, red pants and beret for men; red skirt for women, wearing the benaise (or benèze, the traditional headdress of parqueuses, formerly the wives of oyster farmers in oyster beds).
Rendez vous every Monday at the pier to see our traditional gascon dances
Gascon dances bring together more and more amateurs in search of forgotten traditions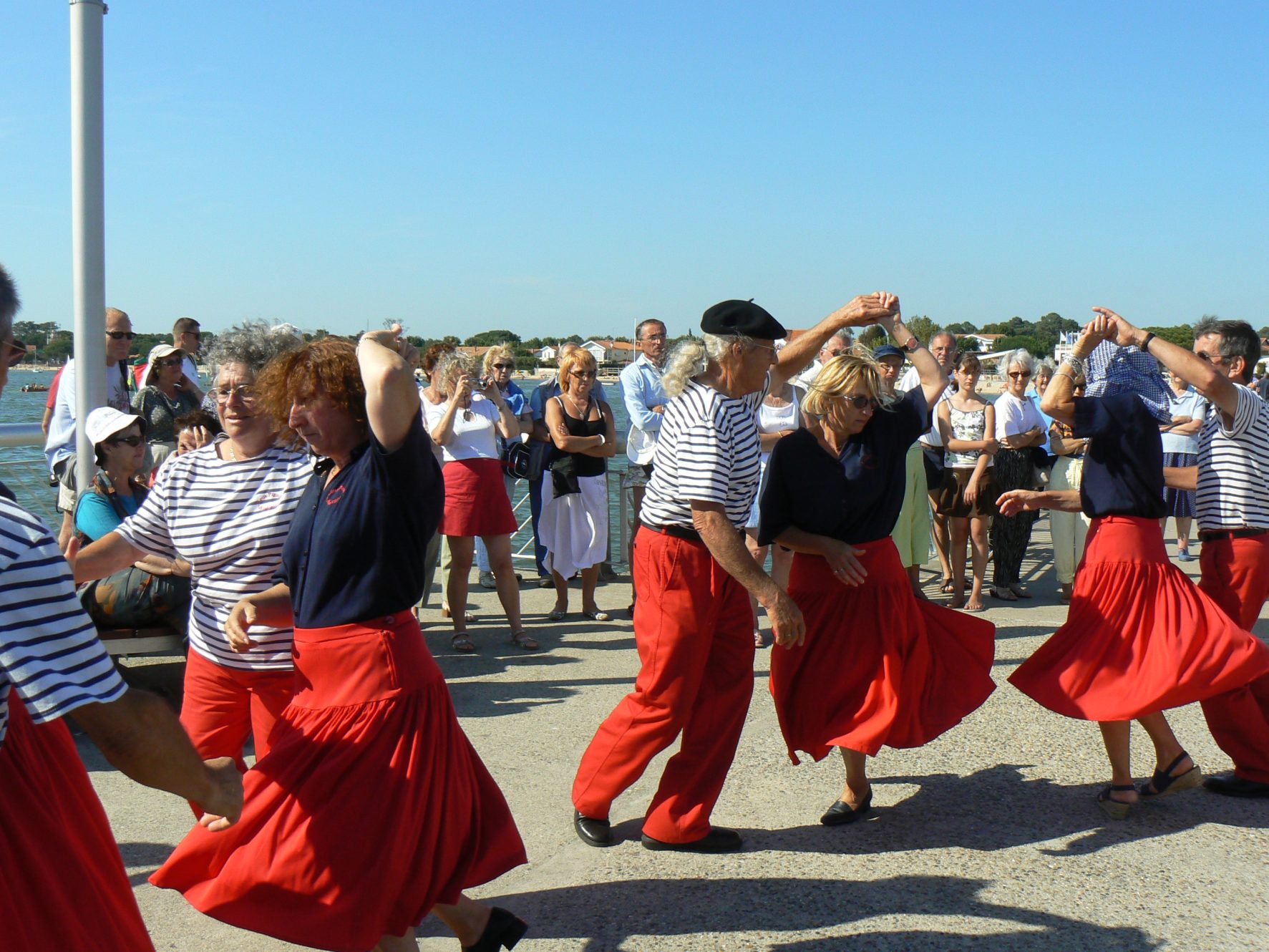 The legend of the golden goat
Under English occupation, the Bordeaux bourgeois would have given the English a blazon of the city with two life-size goats in solid gold on either side. But in front of the arrival of the French troops of Charles VII they fled by embarking in a port of the Arcachon Bay. In their precipitation, they would have buried the goats to remove them from the looters.
The legend says she was buried near the mouth of the Cirés.
The famous tragedian Sarah Berhnardt stayed in Andernos!
Considered one of the greatest French tragedians of the 19th century. She stayed in the villa Eureka at the beginning of the First World War after her right leg amputation in Bordeaux.
the famous tragedian had an old Arndernosian villa. She reappeared on andernos in 2011.
Sarah Bernhardt vers 1880, cliché de Napoléon Sarony.
The mud skate races : lous mastouns (en gascon)
During traditional local festivals, these races were held at low tide from the oyster port until the pier!
The last one was held in 1955 for the oyster festival.