In this pink October, we could not ignore this event. So we are mobilizing to talk to you about it, to have, at our level, even the first signs of an impact. Because informing to save lives, there is nothing better.
You don't have to be a big sportsman to do a good deed: meet at the Gallo-Roman remains on this Saturday, October 30 for a stroll along the coast, accompanied by an awareness workshop around self-examination. 3 hours of walk along the basin at the initiative of the Communal Social Action Center to help with research.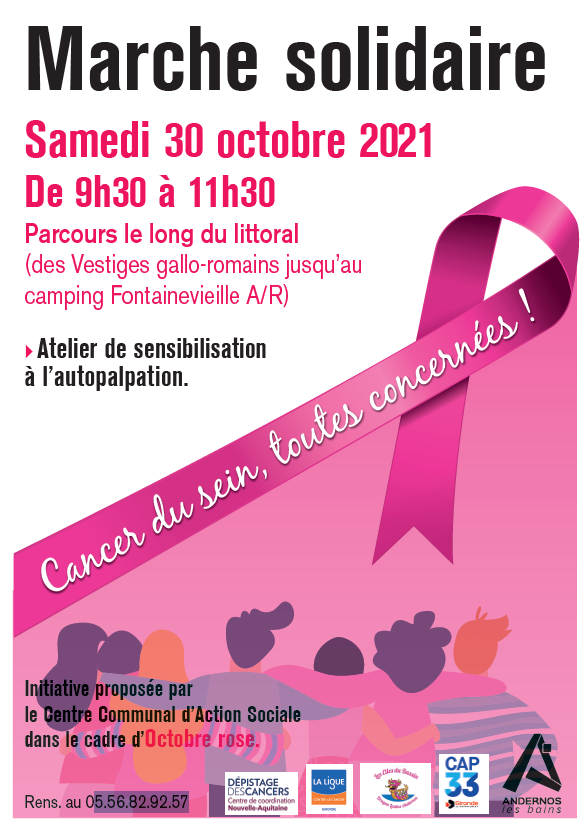 12 hairdressers from Andernos-les-Bains are committed during Pink October to offer you a haircut for any donation of more than 25 cm of hair. These will then be used to make a wig for a woman with cancer. Check with partner hairdressers to find out about the terms of this donation (bleached hair in particular is not accepted).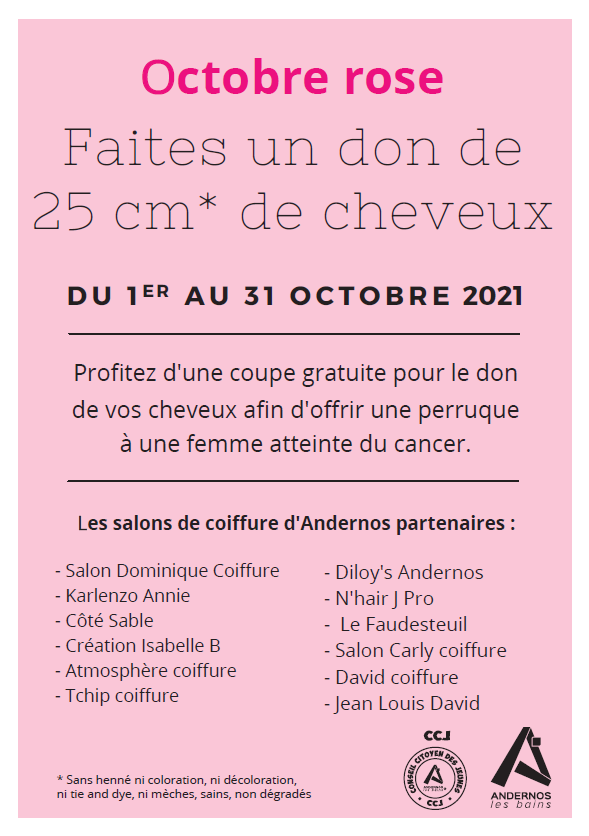 Other actions are being carried out all over France, so don't hesitate to visit the site https://octobre-rose.ligue-cancer.net/ to find out about all the challenges you can face, make a donation or simply get informed.