To come to Andernos les Bains, on the Arcachon Bay, you have several possibilities: by plane, train, bus or car. So take a look below for all the information you need to help you!
COMING BY PLANE
Bordeaux-Mérignac airport 25 km away
From Mérignac airport, take a TBC liane 1 bus (times by cliking here to reach the "Mérignac Soleil" stop in Mérignac then take a Trans Gironde bus line 601 towards Andernos les Bains (city centre) scheldule in clicking here
COME BY TRAIN
SNCF Facture-Biganos station 20km away then Trans Gironde bus line 610
Bordeaux SNCF train station 45 km from Andernos then Trans Gironde bus line 601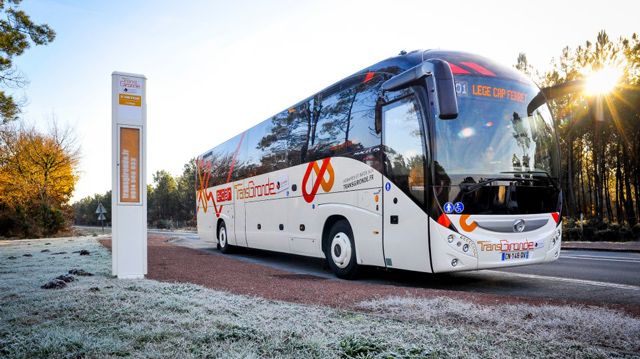 COME BY BUS
Regular TransGironde connections   
To come to Andernos with two lines::
Line 601 for the Andernos/Bordeaux line (from the SNCF St Jean de Bordeaux station)

Line 610 for the Andernos/Biganos Invoice line (from SNCF Biganos Invoice station)
Tél +33 (0)9.74.50.00.33
Scheldule Click here !
COME BY CAR                                                                                                  

From Paris, Toulouse, Biarritz, Lyon
   A10 Paris / Bordeaux (5h30)
    A62 Toulouse / Bordeaux (2h30)
    A63 Biarritz /Bordeaux and direction Saint Jean D'Illac – Cap-Ferret (1h)
    A89 Lyon / Bordeaux (5h15)
From Bordeaux follow the departmental road 106 towards Cap-Ferret, in 1 hour you will be with us.
Calculate your itinerary by clicking here
More about traffic click here !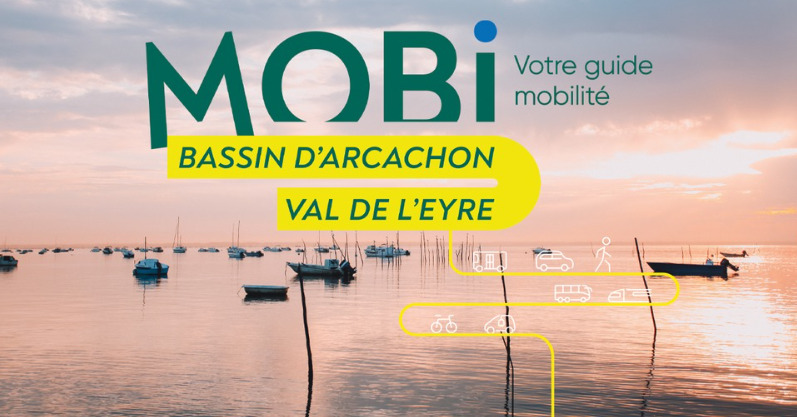 all the soft mobility offers 
on the Pays Bassin d'Arcachon – Val de l'Eyre (Barval)
MOBI, your mobility guide, offers you practical tools to organize your travels on the territory of the Bassin d'Arcachon-Val de l'Eyre!
At a glance, find all the alternatives to the private car.
You are on a bike: parking safely is better!
The municipalities and inter-municipalities, as well as the SNCF stations, provide parking facilities to secure (and shelter) one's bicycle.
Secure parking spaces, reserved for bicycles, are available :
On the station of : Biganos-Facture, Le Teich, Gujan-Mestras et Arcachon. Eventually, all stations will be equipped with them.
On the carpooling areas of Querquillas (Andernos) and Mios A660 as well as at the bus stop at Boulevard de l'aérium in Arès..
COME BY TAXI
Allo Andernos Lanton Taxi : +33(0)6.81.09.50.33 / +33(0)6.18.04.11.31
Andernos Taxi Audrey : +33(0)6.63.31.26.31 / +33(0)5.56.60.49.65