Twice a day, the tide rises and falls on the Arcachon Basin at times and heights that are different every day.
This natural phenomena is the result of the gravitational attraction of the moon and sun on the ocean.
As for the coefficients, they change from 20 to 120, to indicate the strength of the tide, and the depth of the water.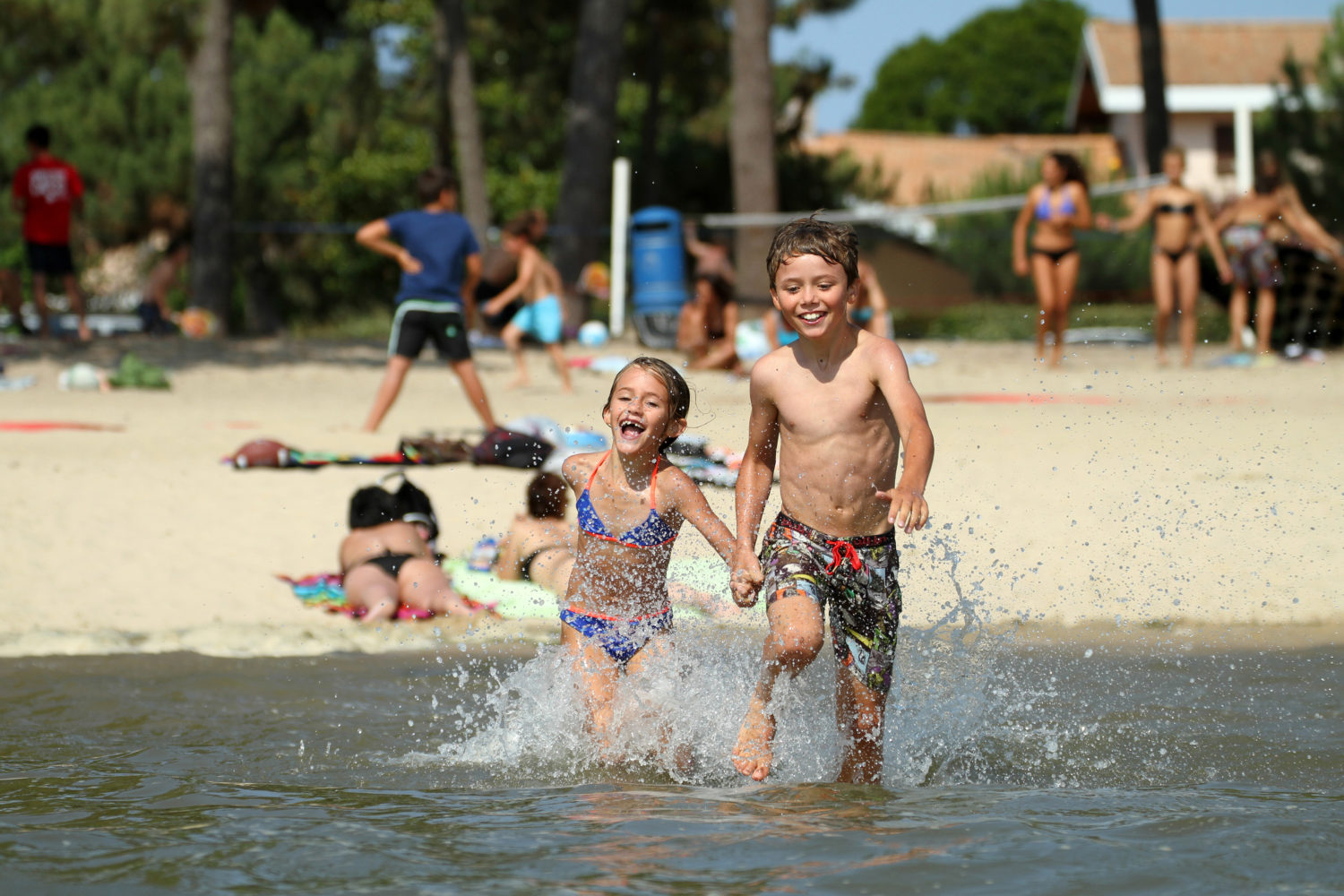 Too impatient to wait for the high tide? Two outdoors pools are at your disposal in the neighbouring cities, Arès and Lanton!
team low tide
There is no water at the beach when you arrive and the bay seems infinite ? this is low tide and the beaches become an infinite playground!
By following the small canals, you can fish on foot and go in search of clams, shells and crabs!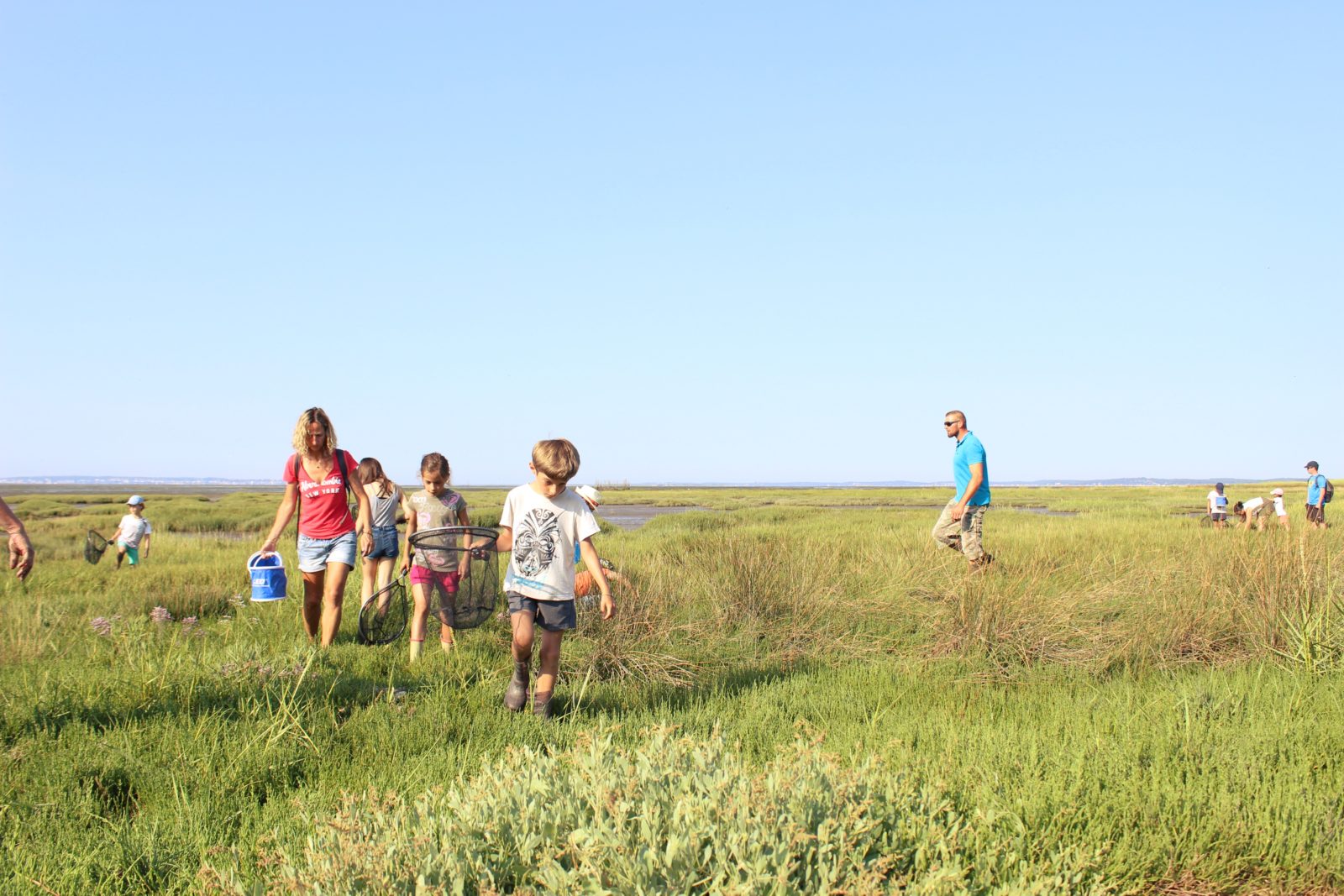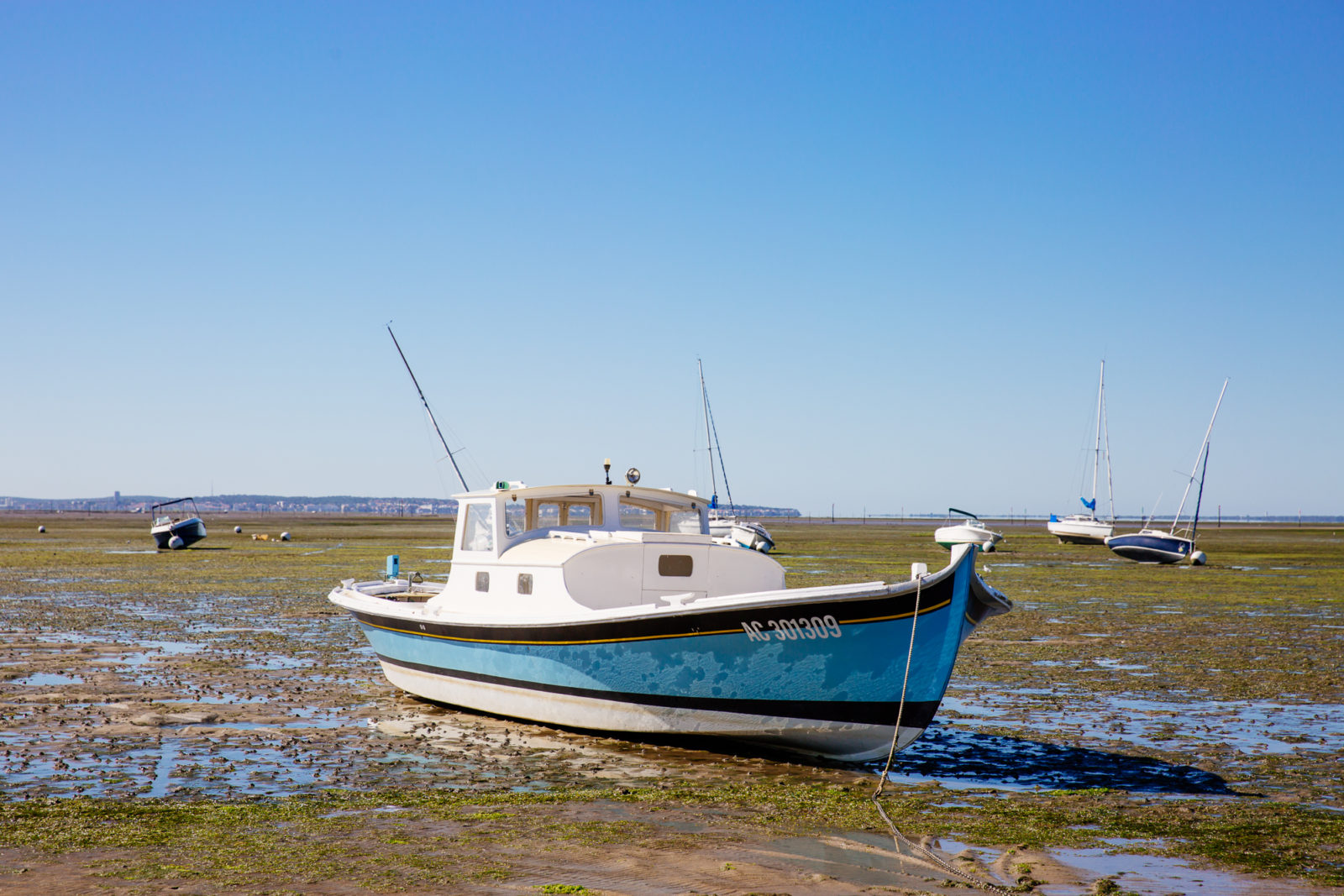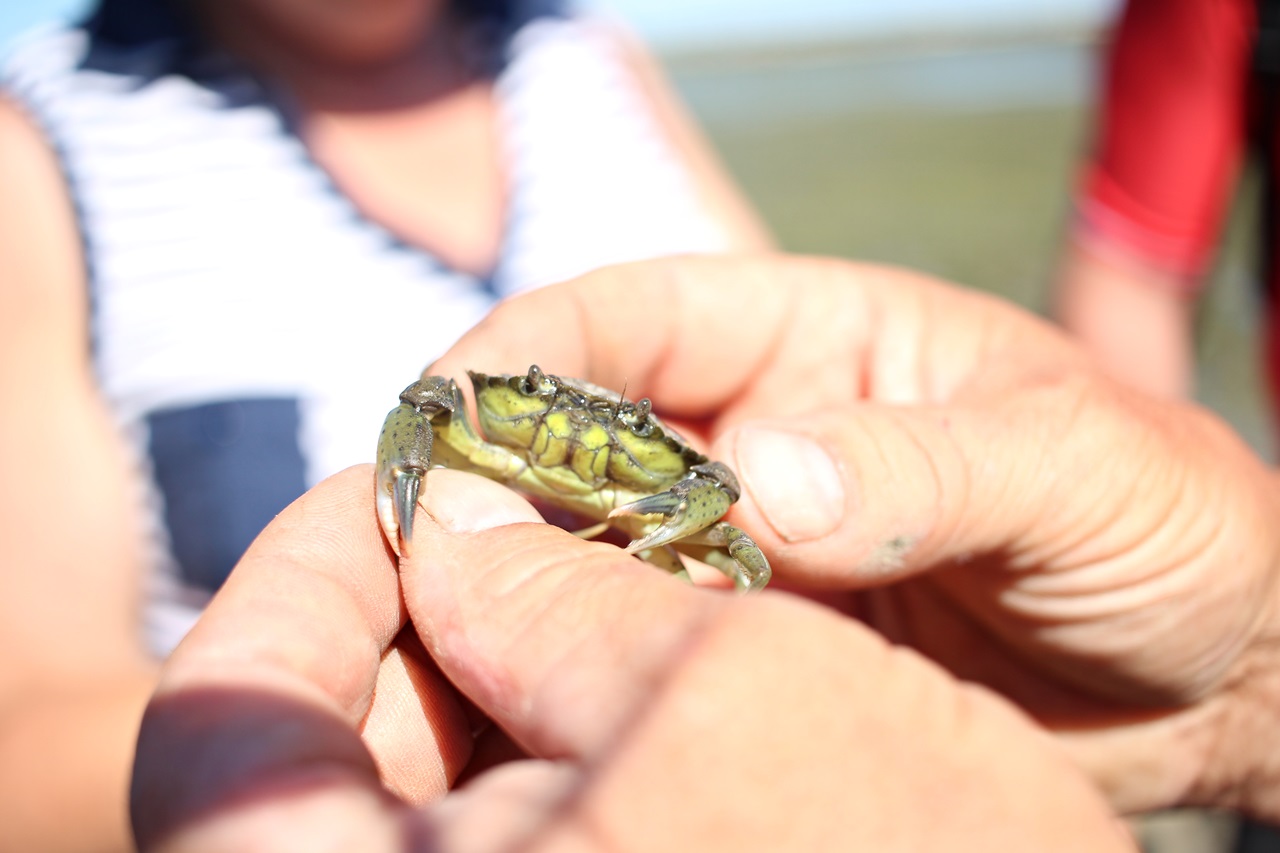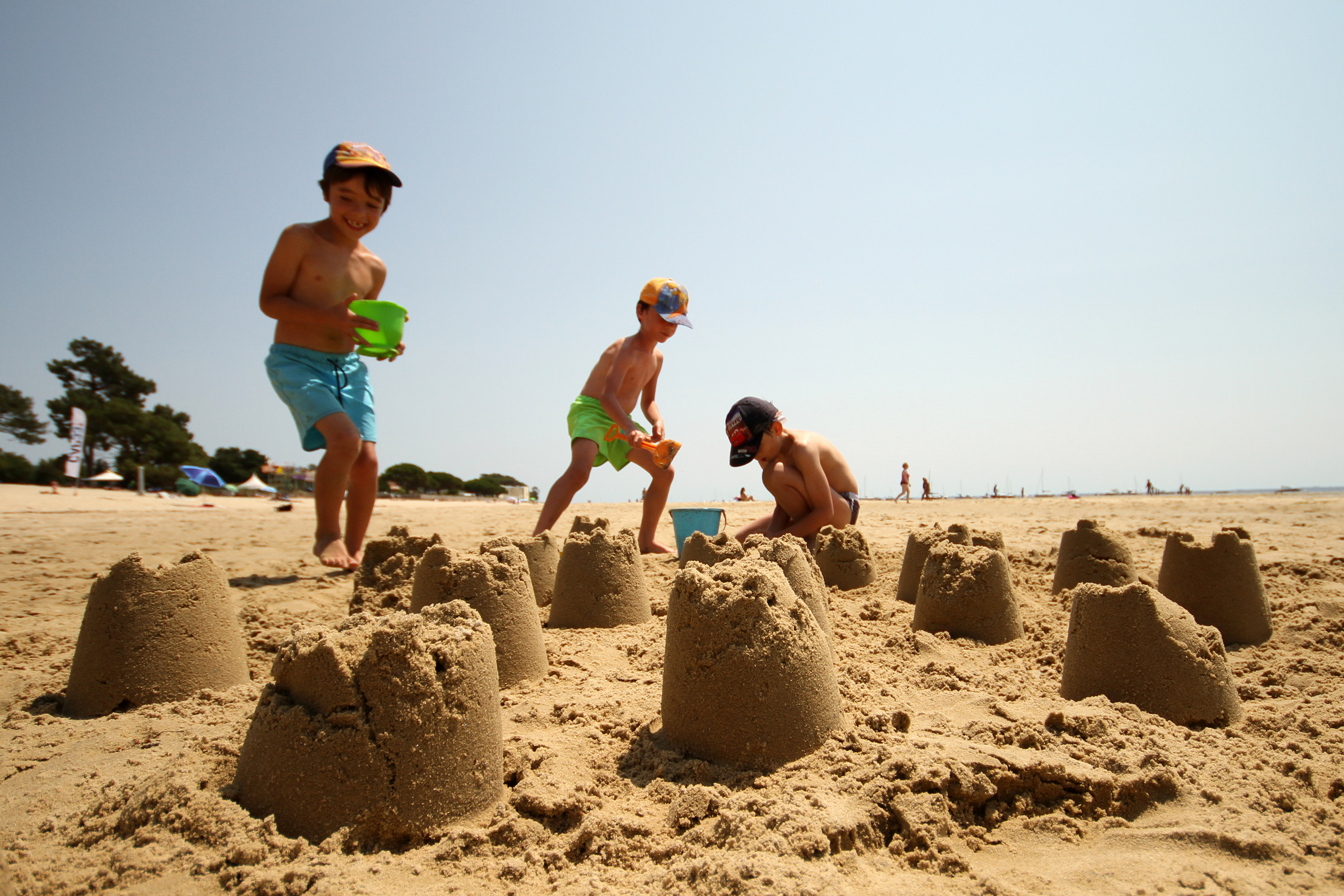 TEAM high tide
The water extends as far as the eye can see..
Then embank from the pier by boat or catamaran from the oyster port to admire the preserved beauties of the Arcachon Bay like « l'île aux Oiseaux » and his famous « cabanes tchanquées », oyster port in the heart of the bay , la presqu'île du Cap-Ferret and oyster farming villages, the waterfront of Arcachon … unforgettable walks !
The high tide is an opportunity for you to alternate between swimming, ice cream tasting with your feet in the water and strolling around the city!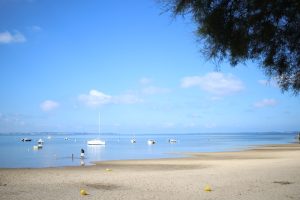 The beaches of Andernos-les-Bains extend over 5.4 km of fine sand, each with  own specific characteristics:
Les Quinconces, with wild and authentic beauty

The lively beach of the pier, at two steps of shops

The family beach of Le Bétey with playground and beach club

 The beach of Mauret, quiet and shaded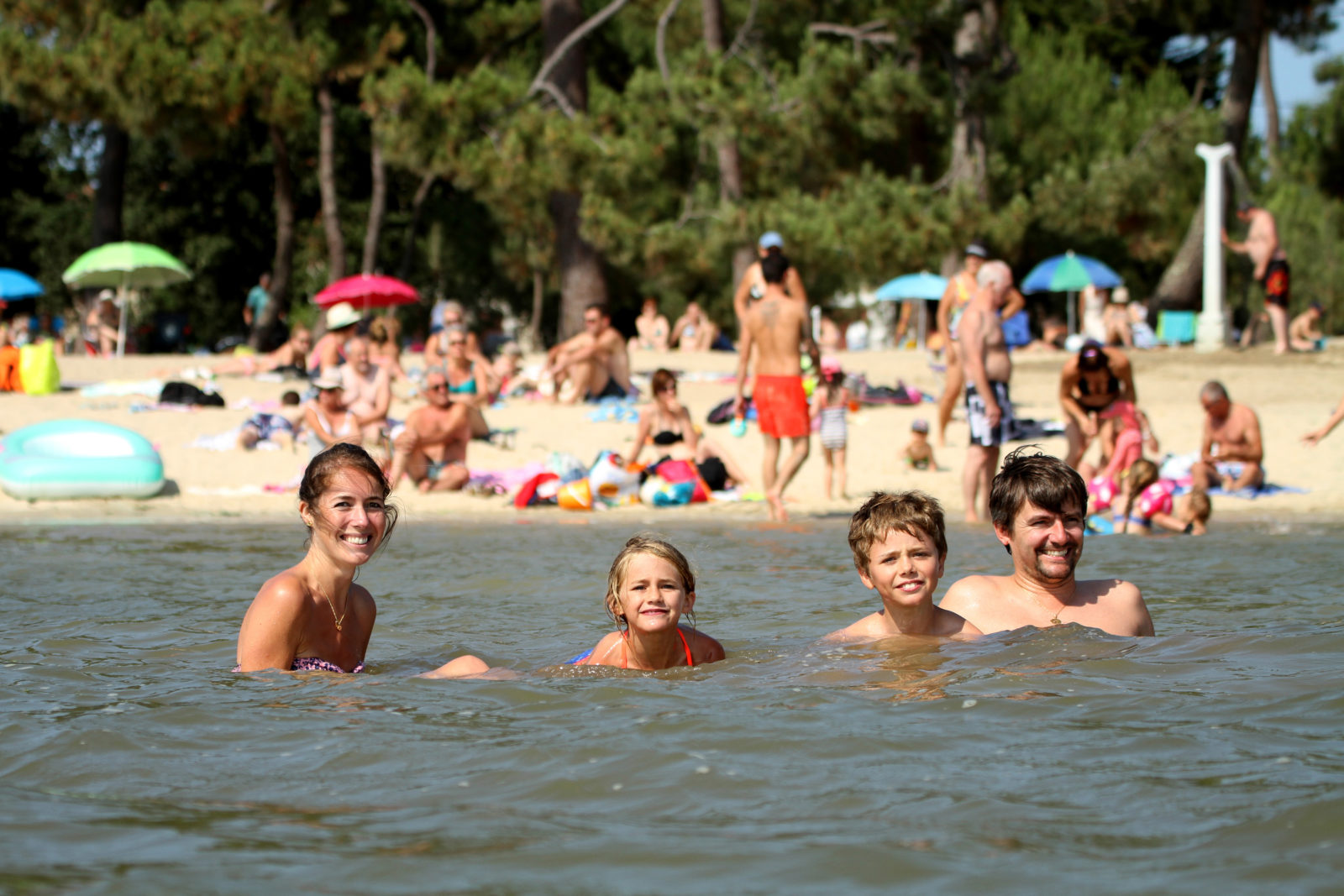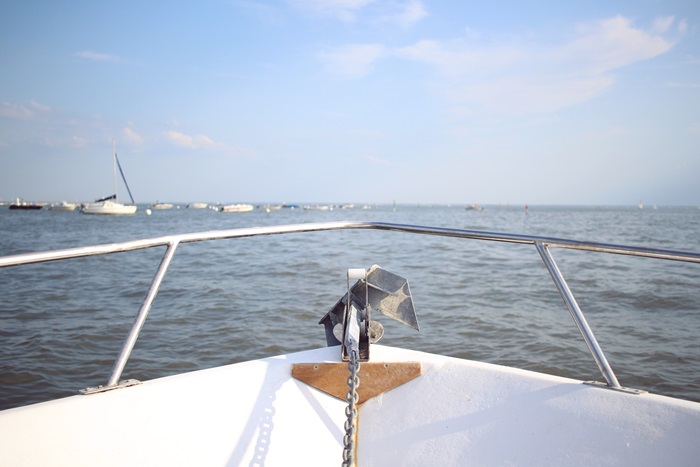 Activities over the tides